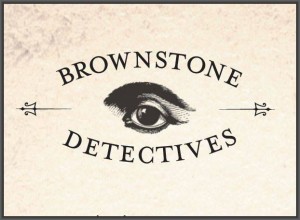 The Brownstone Detectives is a for-hire research team that focuses on the social and physical histories of your old home. We investigate and document your house and its previous owners to develop an historical case, the results of which are compiled in a handsome, illustrated hardbound House History Book. We welcome cold cases from the general public, as well as those referred by current and former clients. If you have an old house and you're curious about its history, contact us for a free consultation of your case.
BRIAN HARTIG
Researcher/Writer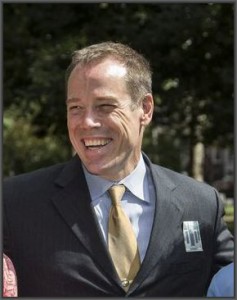 Brian has always had a fascination with telling stories. It was during a childhood summer vacation to Ireland, though, where he began to learn of his family's roots, that his lifelong passion for historical writing was sparked. Pursuing this passion, Brian graduated with a degree in Journalism from Auburn University, and was commissioned an officer in the Marine Corps, seeing action at the front lines of the first Gulf War. Following military service, Brian co-founded and lobbied for Louisiana Electorate of Gays And Lesbians, afterwards teaching English and journalism with the Peace Corps in Eastern Europe. While there, Brian researched and wrote his seminal work, Titanic's Bulgarian Links. Brian most recently worked for the City of New York preparing New Yorkers for hurricanes and floods. He now manages Brownstone Detectives full-time out of the Brooklyn brownstone that started it all. There he lives with his husband and their two dogs and two cats.
TOM BECKHAM
Graphic Designer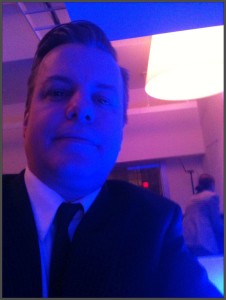 Tom is a man of many talents. After graduating cum laude from Berklee College of Music in Boston, he moved to New York City to pursue his love of music and design. An accomplished jazz musician with three CDs as a leader and gigs at such places as Cornelia Street Cafe and Carnegie Hall, Tom has also worked in the graphic design field for more than 17 years. He's found the perfect way to bring both worlds together though his independent design company, Tom Beckham Graphic Design, focusing primarily on indie music packaging. Among his many clients has been Playscape Recordings, Half Note Records, Nest Magazine, Writer's Guild of America, East, and Rizzoli USA. He lives with his wife, daughter, newborn son, and several cats in Clinton Hill.
C. T. BONNELL
Illustrator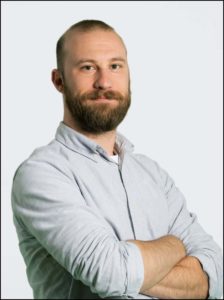 C. T. Bonnell is a Brooklyn-based artist, specializing in architecture, maps, history, and monsters. He earned an MFA in Illustration at the School of Visual Arts, where he received the Will Eisner Sequential Art Award. His clients include Playboy, Mental Floss, Moleskine, and Prospect Park Alliance. He lives in a brownstone in Fort Greene with his wife and pet rabbit. Follow him on instagram @ctbonnell or check out more of his work at ctbonnell.com.