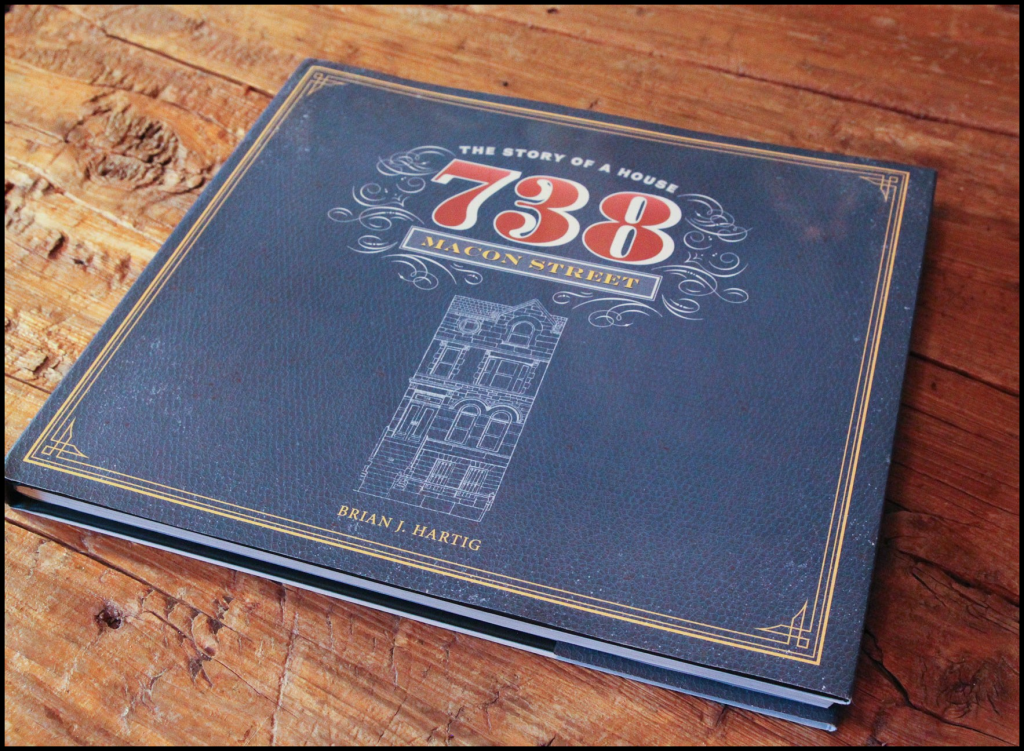 738 Macon Street
738 Macon Street

Our first Brownstone Detectives project, a 175-page House History Book about 738 Macon Street tells the story of an 1892 brownstone (and the history of the land beneath it), located in the Stuyvesant Heights section of Bedford-Stuyvesant. Built by Wilfred "Lucky 13" Burr, it has been owned by seven families throughout its 124-year existence. Fronted by a facade designed by renowned architect Amzi Hill, the house was initially meant to be a 3-story structure. After falling into foreclosure several times before the structure was completed, however, "Lucky 13" purchased the building and lot, completing the structure in 1893. In the process, he added an additional story to the house. The story of this house, incidentally, has become the basis for an episode of the HGTV series, "Who's Lived in My House?"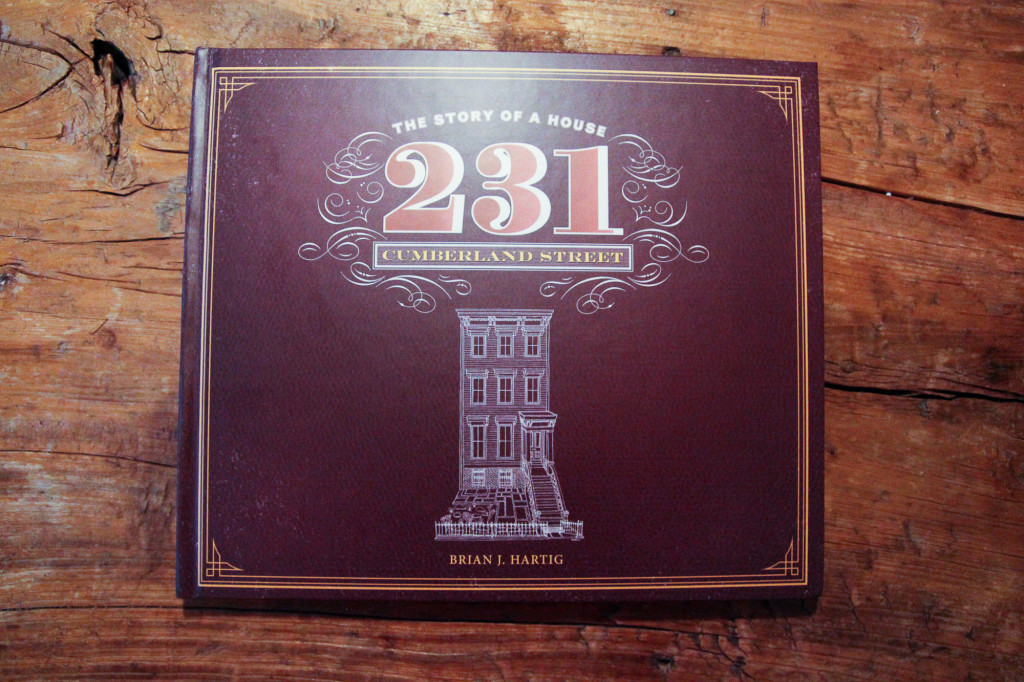 231 Cumberland Street
231 Cumberland Street

231 Cumberland Street is a 150-page House History Book telling the 165-year story of an antebellum Greek Revival/Italianate house located in the landmarked Fort Greene Historic District. Constructed on the very edge of the old John Jackson Farm by builder John Ross, it was completed in 1852. Afterwards, this house produced several colorful characters who were owners and tenants, as well as many richly compelling stories. There was the reverend who was the son of the founding president of Indiana University, the man who became rich carting \"night soil\", and the owner who was the attorney one of one of the more sinister mobsters portrayed in the movie "Goodfellas" - "Big Paulie" Vario. One story topped them all, however - the bevy of 1970s-era love letters discovered during the home's renovation which revealed an incredible connection to the current owners.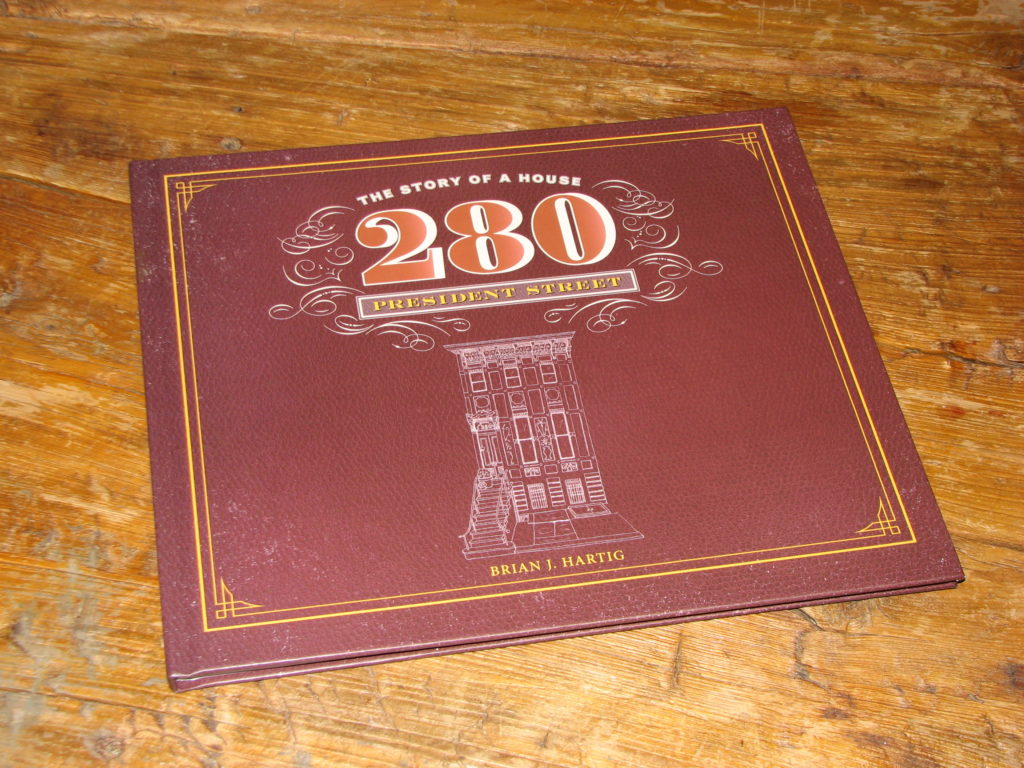 280 President Street
280 President Street

280 President Street is an 85-page "image-wrap" House History Book telling the nearly decade and a half story of a Neo-Grec rowhouse located in the Carroll Gardens neighborhood of Brooklyn. One of the last buildings constructed on its block (in 1880), it is surrounded by Italianate houses and sits directly across the street from Carroll Park. Not only were we able to track down the house's original architectural blueprints, but we also located the family of the architect who provided us with a rich history of their ancestor. Additionally, we discovered an amazing fact about the house: until its current owners purchased the property in 1879, it had been used as a rental house for the first 100 years of its existence. Thus, No. 280's history is filled with the colorful stories of the renters who have called this house their home. Amongst them was a British cheese dealer, a newsman who predicted his own death, a leather merchant with a penchant for chorus girls, an alleged wife murderer, a German dentist who was a perennial Republican political candidate, a Norwegian hero tugboat captain, and an Italian bomb builder. Our tale ended with the love story of two TWA employees who lovingly restored their home and have, since, with open arms and open doors, invited friends and family to share in the warmth and happiness of their home.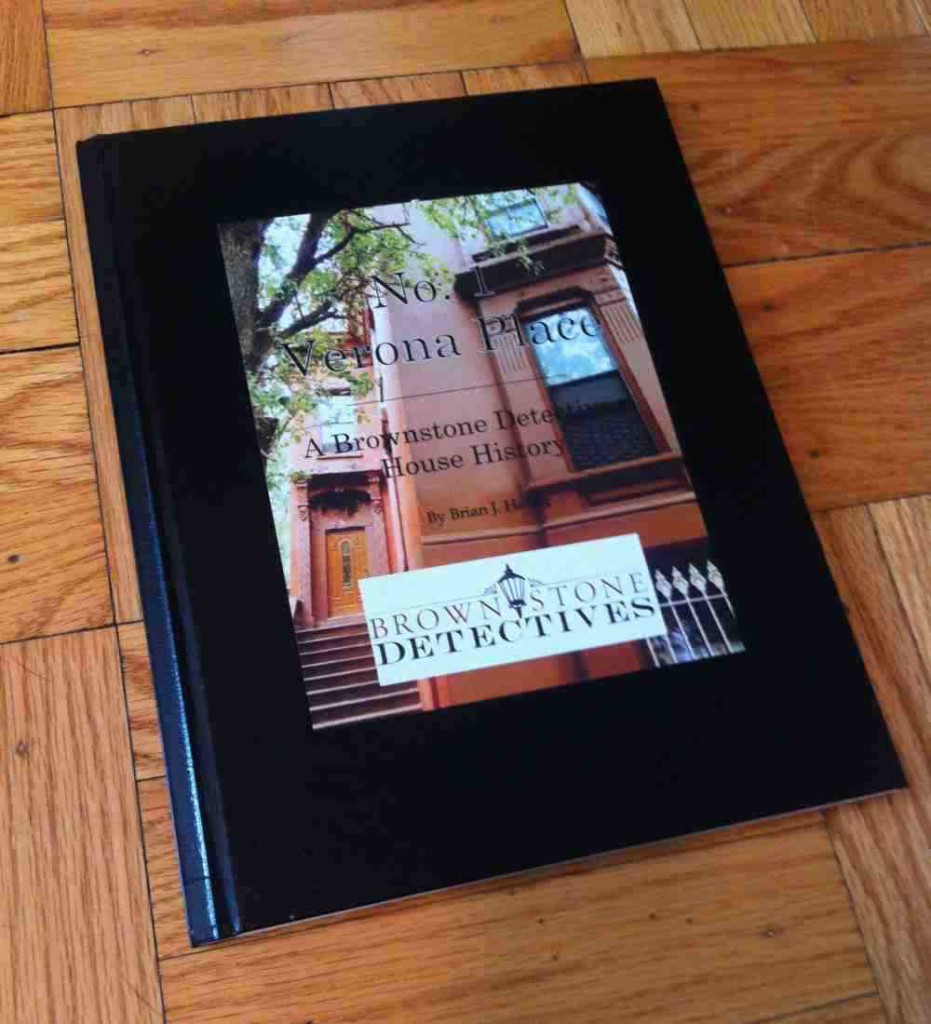 1 Verona Place