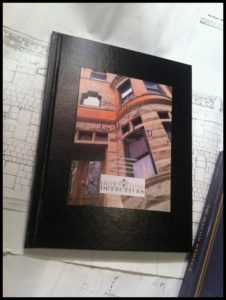 Brownstone Detectives does a lot of work with realtors.
Many agents who sell historic properties use our Presentation House History Books to assist in their marketing campaigns. There's nothing like having the entire history of a property laid out in an attractive hardbound book. It can really make a house shine in a crowded property field. And it also makes the perfect gift for clients.
We can research and produce a Presentation House History Book – and have it in your hands – in less than 1 1/2 months – often quicker. We can even expedite a project if your deadline requires it.
Our Presentation House History Books fall within most marketing budgets. And for multiple orders, we are happy to offer discounts.
Contact us today to discuss producing a House History Book that'll give your property the edge it deserves.