BROOKLYN: 66 VIEWS OF THE STORM (1888)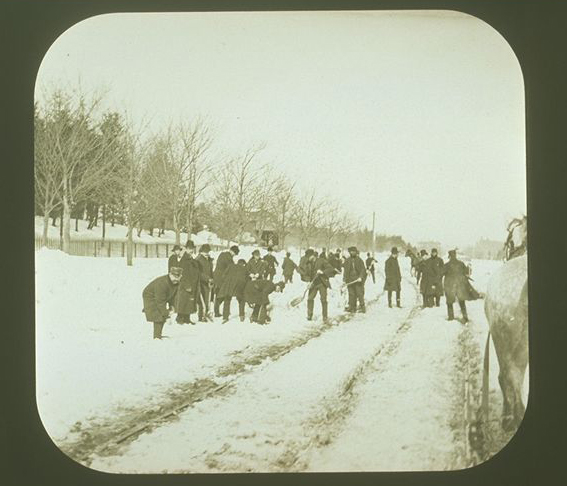 In 1888, Adrian Vanderveer Martense, a member of an old Brooklyn Dutch family and resident of Flatbush, snapped 66 photographs throughout the 1888 Blizzard.
Those photographs are with us to this day at the Brooklyn Visual Heritage.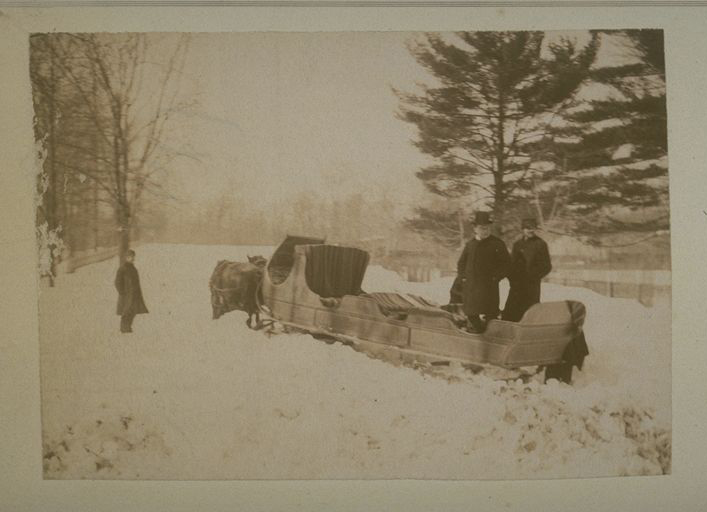 According to the Brooklyn Historical Society, the Martense family built a homestead in Flatbush which included land that is now part of Green-Wood Cemetery. Their homestead stood for several generations until the family sold it in 1889, when Flatbush was transitioning from a farming community into an inner suburb.
For Adrian Vanderveer Martense, Flatbush became a subject for his photography. He documented houses, streets, and his friends and neighbors in Flatbush, as well as the momentous Blizzard of 1888.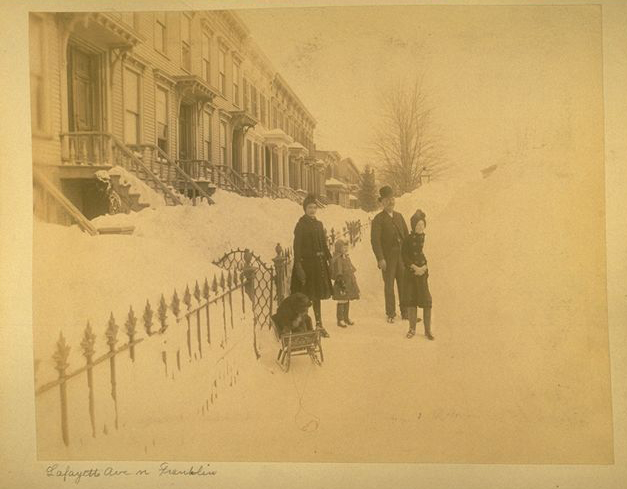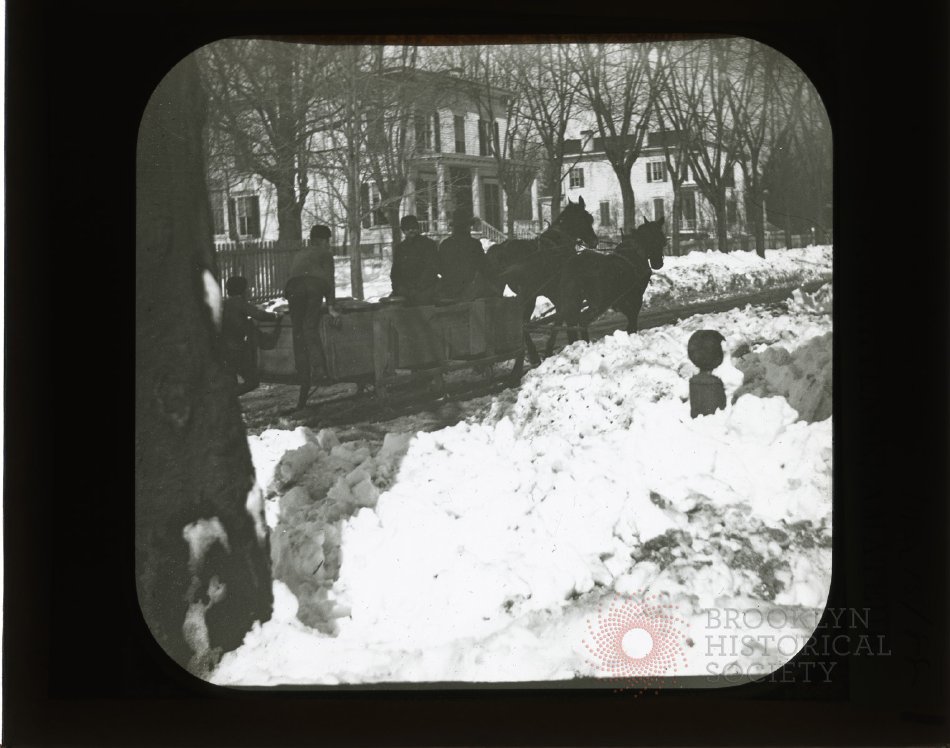 ———————————————————————————————————————–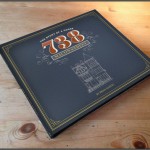 This story was composed from research performed by The Brownstone Detectives. Allow us do an in-depth investigation of your house and its former owners and produce your very own House History Book. Your hardbound coffee table book will include an illustrated and colorful narrative timeline that will bring the history of your house to life. Contact us today.