FOOLING THE UNDERTAKER (1900)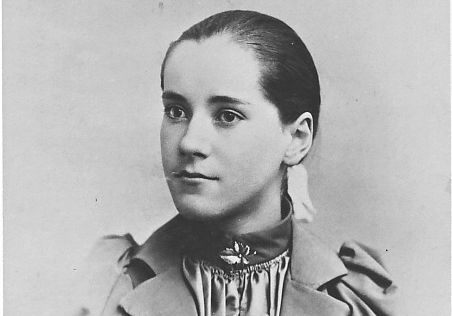 Among the many thriving shops that lined busy Ralph Avenue at the turn of the century was a single story storefront at 159 Ralph Avenue.  Just up from Macon Street, it stood amongst the avenue's tailors, bakers, butchers, paper-hangers, plumbers, and pharmacies, dealing in bereavement and mourning.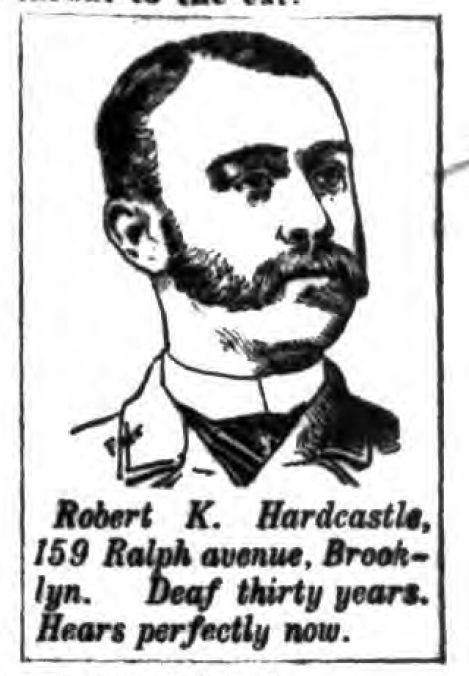 Hardcastle Brothers Undertakers had been in the neighborhood for almost as long as there had been a neighborhood. When a local resident died, it was usually Robert K. Hardcastle's business to have them removed to his undertaking salon where he would prepare them for their wake and subsequent burial.
Hardcastle was of Scotch-Irish descent – a bit bull-headed, very stubborn, and quite recently deaf. But he was a respected member of the community for the role he played in it, and the work he did for the families here. Hardcastle prepared and buried a good number of the people who died on Macon Street and the surrounding streets at the time.
His business was steady, as people were constantly dying, so, other than a bit of advertising he did a few years ago for Dr. Copeland's patented Hearing Treatment – he had little need to advertise his own undertaking services.
It was all word-of-mouth.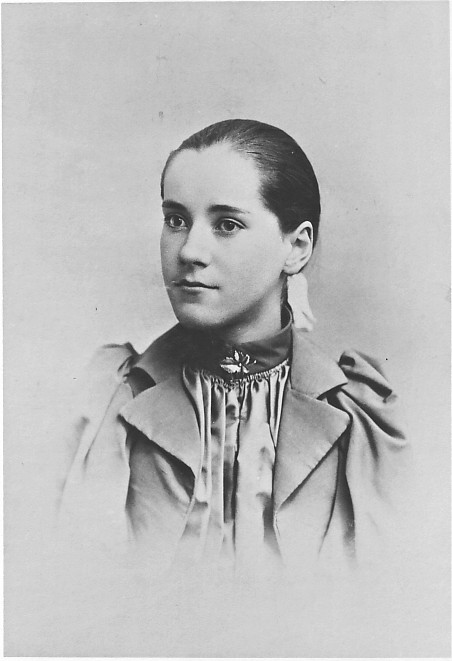 In 1900, though, a small piece of newspaper fluff about an employee of Hardcastle's brought some unwanted advertising to Hardcastle and his salon.
The Mortuarist's Shopkeeper
In Hardcastle's employ was a man by the name of Henry C. Park. Park was Hardcastle's shopkeeper. In addition to helping Hardcastle with ordering and maintaining the stock of an undertaker – cooling boards, jugular drip pans, post mortem instruments, morgue tables, and the like – he also greeted the customers and assisted Hardcastle in the delicate business of consoling those who had just lost a family member.
Considering his surroundings, and his $6-a-week take-home pay, Park's job could not have been an exceedingly pleasant one. So, it was understandable if Park looked for diversions outside of the salon on his work breaks.
One day, while standing outside, "patiently waiting for someone to die," he found just such a diversion. Parks happened to meet a pretty young lady. Upon investigating, he determined that she was Miss Twaddle of 163 Ralph Avenue.
The next time she walked by, Park asked Hardcastle to introduce him to Miss Twaddle. It was already clear to Park that he was falling in love.
Ralph's Tongues Wag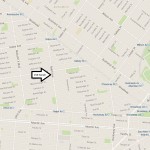 Over the coming days, the neighborhood was awash with the gossip of the new love affair brewing, as "Park wooed Miss Twaddle in the shadow of the undertaking shop."
Either Miss Twaddle told her brothers about her new beau, or they found out themselves. The Twaddle boys – Hugh, Robert, and Andrew – all older brothers – and very protective – were not happy. They considered Park far too old for their sister. She was 22 and he was 37 – or so he told the girls in the neighborhood, who all considered him "handsome and exceedingly charming." The Twaddle boys, and the other men on the block, figured Park for at least 46.
Since the Twaddle boys worked as clerks during the day, they asked Hardcastle to keep an eye on Park, and to further discourage the relationship. This was not a responsibility that Hardcastle would take lightly – he had had a status to uphold in the community and he couldn't have his shopkeeper ruining it by running around with a girl half his age.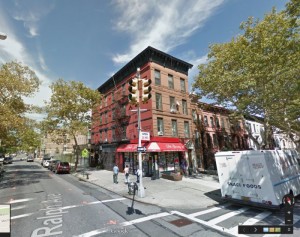 Park's love for Miss Twaddle, though, was strong. Wild horses couldn't keep him away from the woman he intended to marry, and so, the couple, suspecting the watchful eye of the undertaker, found other places to meet, taking long walks down Broadway and in lovely Saratoga Square.
The End of the Affair
Under the circumstances, Hardcastle found his watchman's responsibilities consistently difficult to fulfill, and so when Park's "indiscretion" became too much to take, Hardcastle did the only thing he could do to stop Park. He let him go.
Without a job in the neighborhood, Park returned home.
If it was assumed, though, that a dismissal was all that was necessary to remove Park from the picture, then Miss Twaddle's protectors would soon discover themselves delusional. After Park was dismissed it would become clear that the problems for the Twaddle Boys – and the watchful undertaker – were just beginning.
See Part II of Fooling The Undertaker in tomorrow's Brownstone Detectives post.
———————————————————————————————————————–
This story was composed from research conducted by The Brownstone Detectives. Let us do an in-depth investigation of your house and its former owners and produce your very own House History Book. Your hardbound coffee table book will include an illustrated and colorful narrative timeline that will bring the history of your house to life. Contact us today.