RUTH & SAM & THE BUSHWICK FIRES (1977)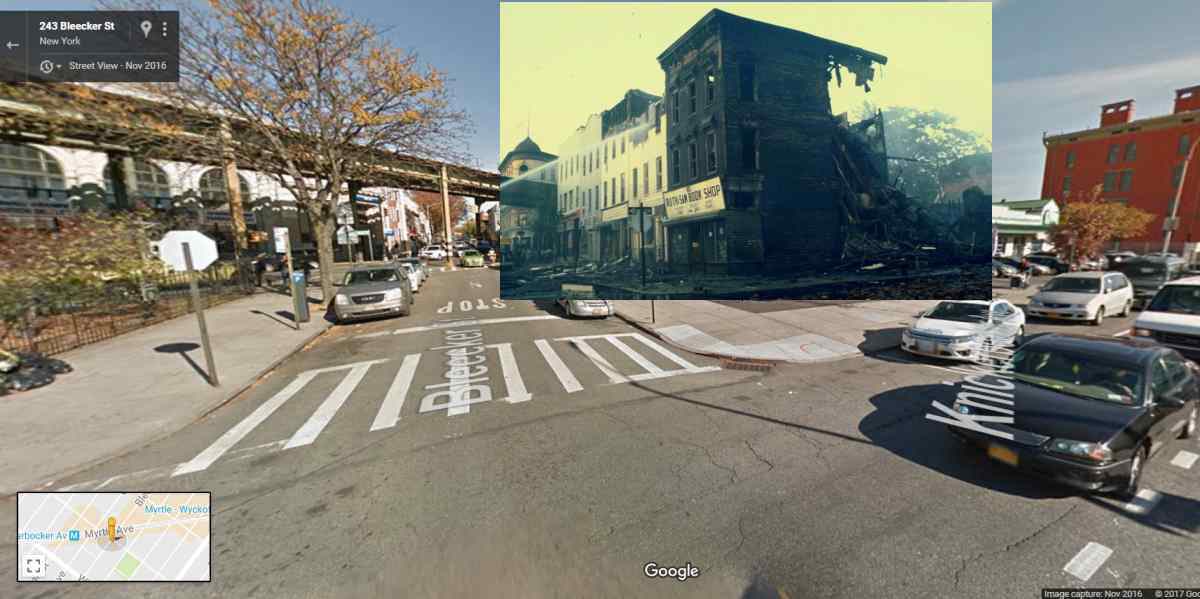 It was 40 years ago this year that a great conflagration burned out the very heart of Bushwick.
It was, at the time, one of the largest-scale fires that the Fire Department had ever fought. A 10-alarm fire, it would become "one of the largest structural fires in the city's history," according to the New York Times.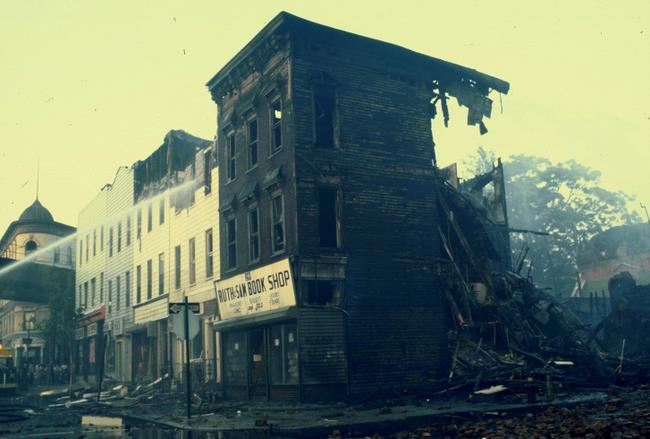 It started suspiciously at the corner of Knickerbocker Avenue and Bleecker Street in the old Schwaben Hall, an historic German meeting hall most lately used as a knitting factory.
According to the Times, the fire would rage down seven blocks of houses, destroying 23 buildings, and forcing the evacuation of more than 250 people.
The destructive fire came directly on the heels of the infamous Blackout of 1977, and although the fire would smolder for days after being put out, it took about three to five hours, initially, for 55 units of firefighters from Manhattan, Queens, and Brooklyn, to get it under control.
And even with this number of firefighters on the scene, it was apparent that they were working without the tools they needed to fight a fire of this intensity. Since the fire hydrants had been used by city residents throughout the summer to keep cool, they were low on water. Also, firefighters were working with an historic dearth of equipment because of the small budget the department had been granted that year.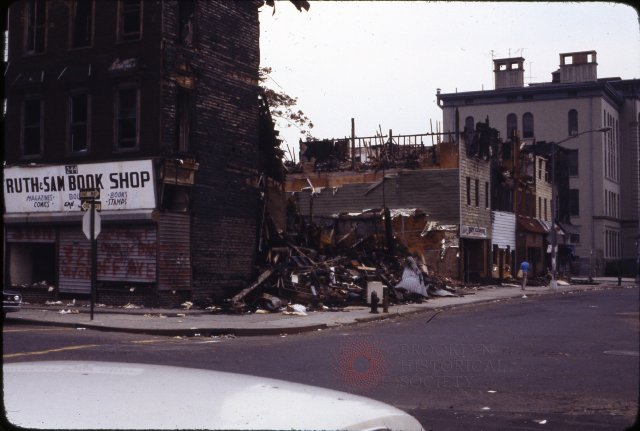 One of the buildings damaged – and eventually torn down – was a 2-story and basement frame building which housed Ruth & Sam Book Shop at 244 Bleecker Street on the corner of Knickerbocker Avenue.
The fire, as widely photographed as it was, has left a TRAIL OF TRAGIC PICTURES which, together, show the historical lineage of this neighborhood – which contained rows upon rows of primarily wooden structures hailing the the late 19th century.
The fire, it was ultimately determined, had been started by three teenagers who lived just several blocks from where the fire began. They had set it, they admitted, "to destroy evidence of glue they had been snfffing."
The boys, a 12-year-old, a 16-year-old, and an 18-year-old, were later charged with reckless endangerment, third degree assault and arson, and were sentenced to 25 years in prison.
Today on the site is a small strip mall of sorts, housing an Armed Forces Career Center, a Metro PCS, and a Laundry Depot.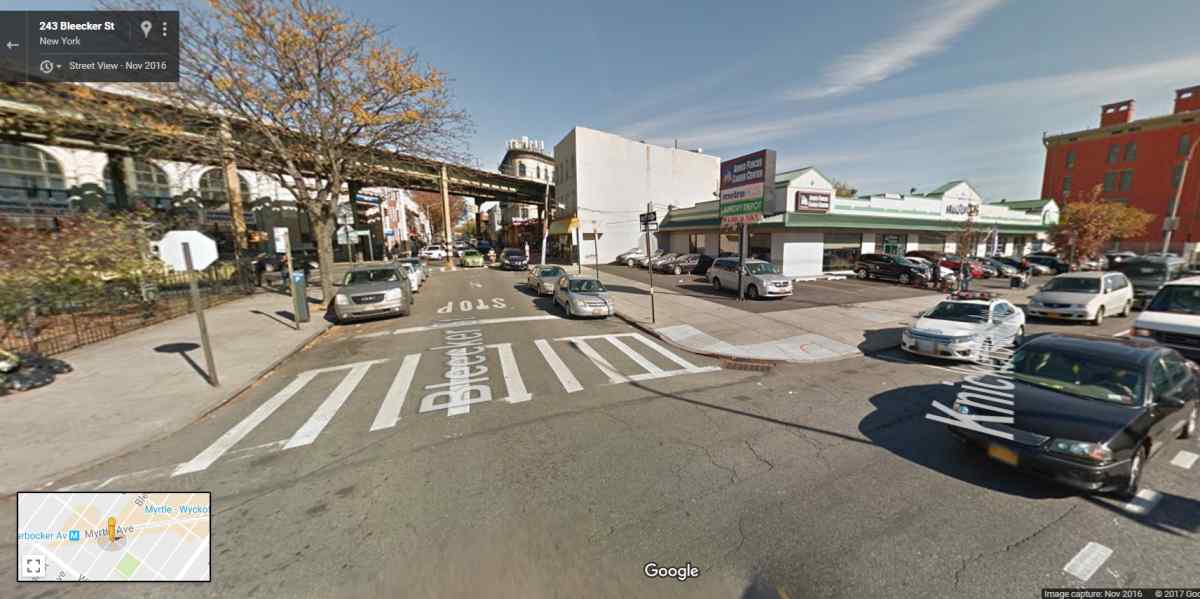 ———————————————————————————————————————–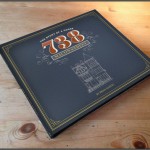 The story you just read was composed from historical research performed by The Brownstone Detectives. Contact us to have an in-depth investigation of your house performed. We will research the house and its former owners and produce your very own House History Book. Your hardbound coffee table book will include an illustrated and colorful narrative timeline that will bring the history of your house to life. Get in touch with us today.